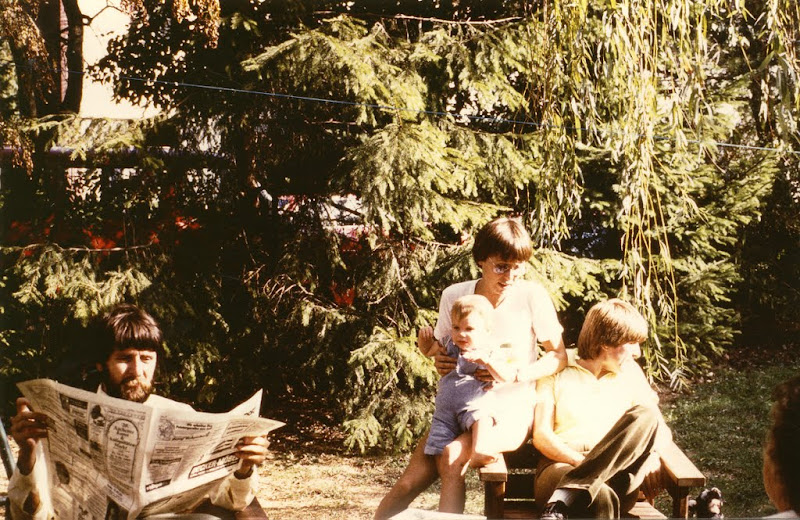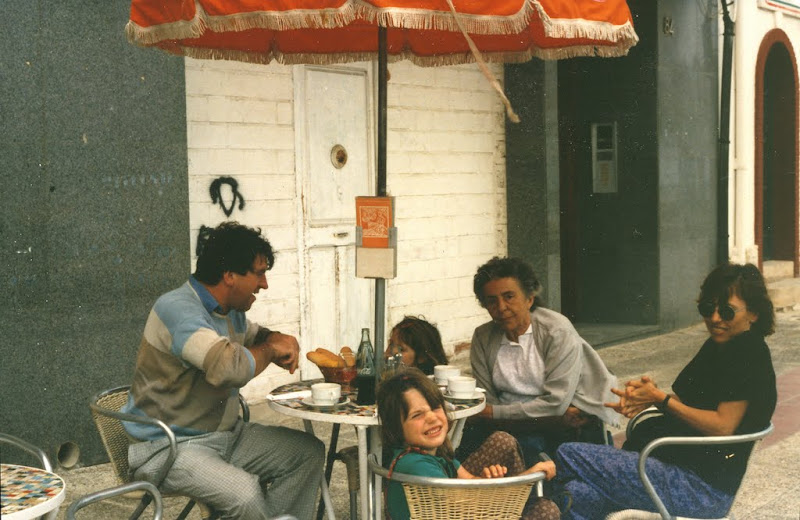 Today I want to show you some more favourite
old photos
.
We're leaving for Germany today to celebrate my mum's 60th birthday (again) with the whole big family, and I'm really looking forward to see all my cousins, uncles, aunts, and a new baby!!
I have been making sort of a nostalgic sentimental slideshow to show them at the party , that's why I scanned all of these photos. And thanks to my great time management now I have only two hours left to get packed and ready to go.
So I won't tell you much about these photos. I just love them, especially the 80's backgrounds (that Barcelona street in the 3rd photo...).
Perfect little historical documents.
That's my godfather (and me) in the last photo. Isn't he incredibly handsome?
I hope you all have a great weekend.
Mine lasts until Tuesday. So happy about that!